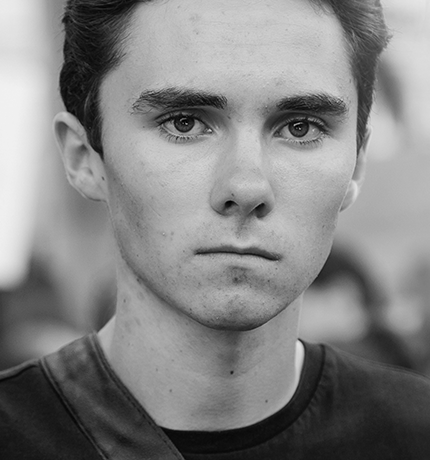 David Hogg
Putting the USA over the NRA
About David Hogg
David Hogg is a survivor of the 2018 mass shooting at Marjory Stoneman Douglas High School in Parkland, Florida. He is among twenty Parkland students who founded Never Again MSD, a gun-control advocacy group, and he is a founding member of March for Our Lives, one of the largest youth-led movements in the world. In his advocacy for ending gun violence, he has traveled the country calling for voter participation, civic engagement, and social activism. He and his younger sister, Lauren, are co-authors of the bestselling book #NeverAgain: A New Generation Draws the Line and contributors to the book Glimmer of Hope: How Tragedy Sparked a Movement, a compilation of writings from the founders of March for Our Lives. A recent graduate of Marjory Stoneman Douglas High School, he has received letters of acceptance from several universities, but he has chosen to take a year off to work on the 2018 midterm elections and to continue his activism on gun policy reform.
Other Speakers on Related Topics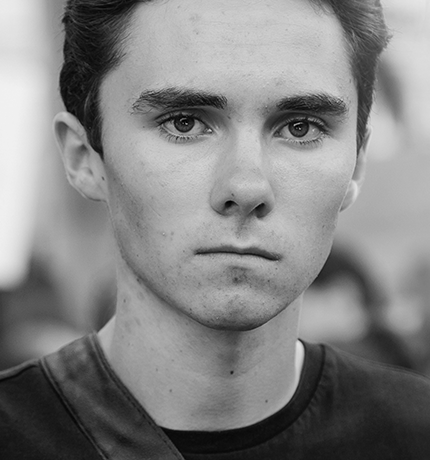 Watch
The Town Hall Forum will broadcast on this page of the website, and also on our Facebook page. It will also be archived here for future viewing!
Listen
Forums will NOT be live broadcast on MPR this fall. Instead, MPR will present the entire fall season of the Town Hall Forum as a special week of programs, November 29 – December 2 each day at 11 a.m. You can still listen/watch live here on our website.