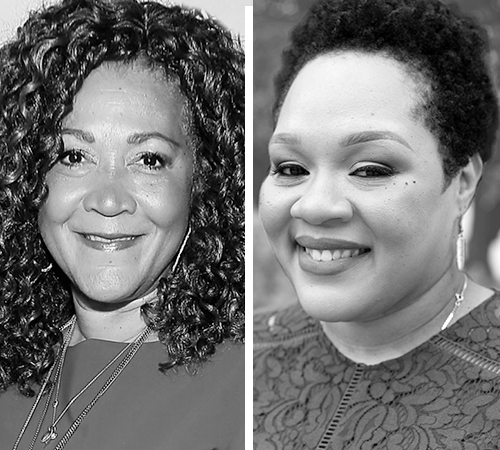 Michele Norris & Yamiche Alcindor
About Michele Norris & Yamiche Alcindor
In the two years since the murder of George Floyd in Minneapolis, what has changed in America?
For our second annual Arc Toward Justice program, we are honored to have two of the country's best journalists helping us reflect on where we are in the pursuit of racial justice and where they see us heading.
Michele Norris and Yamiche Alcindor have both covered and seen firsthand how the international racial reckoning sparked by George Floyd's death has impacted our culture, politics, and media.
The two will be in conversation together at a special Westminster Town Hall Forum program co-sponsored by the Minneapolis Foundation. The Arc Toward Justice is an opportunity to take stock of where we have come since George Floyd's death and where we still need to go.
Minnesota native Michele Norris is well-known as the longtime host of National Public Radio's All Things Considered. As an opinion columnist for The Washington Post, she breaks down commonly held beliefs and attitudes on race, diversity and bias. She is also the creator of the Peabody Award-winning initiative, "The Race Card Project," which fosters conversation among individuals about their differences.
Yamiche Alcindor is anchor and moderator of PBS' Washington Week. She is also the Washington correspondent for NBC News covering the Biden administration, the impact of federal policies on communities and issues at the intersection of race, culture and politics. Before joining NBC, she was public broadcasting's White House correspondent for the national news flagship The PBS NewsHour.
This unique engagement will be a chance to hear Ms. Norris and Ms. Alcindor in conversation with one another, reflecting on what they have covered as journalists and seen themselves in the past two years. The program will also include a time for conversation sparked by audience questions, moderated by Chanda Smith Baker, Chief Impact Officer and Senior Vice President of the Minneapolis Foundation.
Forums with this speaker