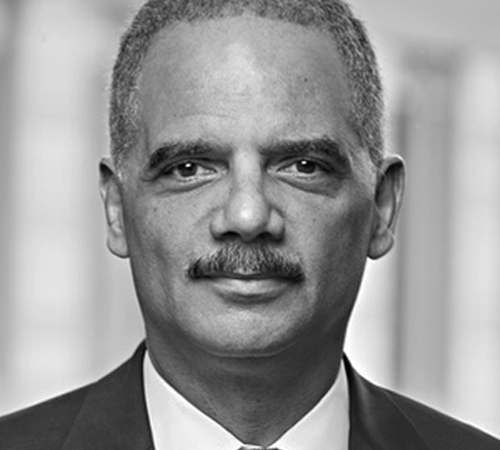 Eric Holder
About Eric Holder
Eric H. Holder, Jr. made history in 2009 when President Obama appointed him as attorney general, the first African American to hold that position. During his tenure, he championed hallmark legislation on voting rights, immigration law, national security, and same-sex marriage.
Since leaving office, he has continued his pursuit of for civil rights. His highly anticipated first book, Our Unfinished March: The Violent Past and Imperiled Future of the Vote-A History, a Crisis, a Plan (May 2022), co-authored with Sam Koppelman, is a dramatic history of the vote in America and an urgent summons to protect and perfect our democracy.
He will be in conversation with moderator Tim Hart-Andersen about the book. They will discuss the central role voting rights must play in helping heal our nation.
Forums with this speaker